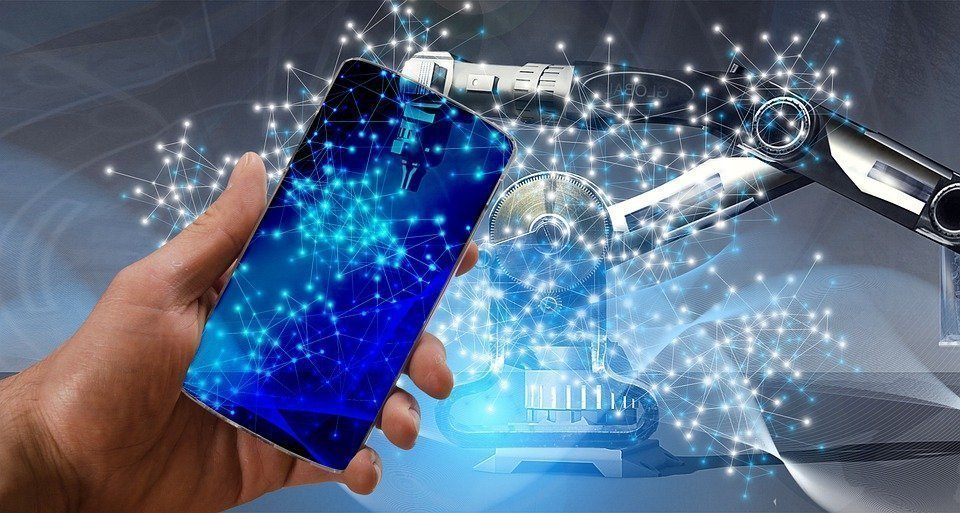 Start your digital transformation with Robotic Prosess Automation (RPA)!
How Robotic Prosess Automation (RPA) technologies can help you improve efficiencies, increase compliance, and lower risk by automating repetitive tasks for employees? 
Learn why you need to implement intelligent bots with Machine Learning and conversational AI for hands-free execution and stability! 
---
Get started with Intelligent Robotic Process Automation & Artificial Intelligence!
Register to the form on this page & we will get back to you with more info.
---
Highlights
Reduce the presence of repetitive and manual activities
•  Systematize time-consuming, manual activities by developing bots that support error-free, scalable tasks and help you focus on high-value processes.
Make customers happier with a better experience
•  Bring a new level of operational speed and efficiency to respond to customer needs proactively and augment resources to address more high-value tasks.
Reinvent processes and improve continuously
•  Cut across organizational barriers while driving optimal process models for maximum efficiency and taking advantage of intelligent bots to make more intelligent decisions.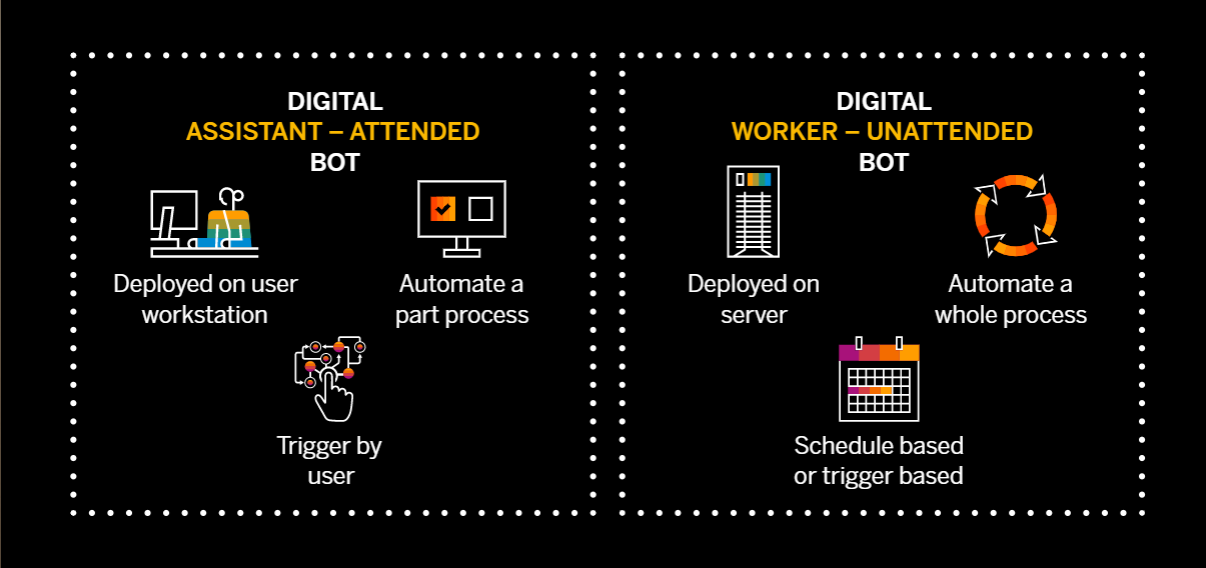 Features
Visual design of bot-enabled workflows
•  Develop bots with a step-by-step sequence and set of dependencies
•  Attach trigger mechanisms for attended or scheduled autonomous bots
•  Apply APIs and machine-learning services to make bots intelligent
Repository for bot skills and analytics
•  Tap into a container of automation steps that can be reused for bot development
•  Publish or consume available RPA bots that meet your business needs
•  Analyze bot-operation statistics and expedite process execution history
Prebuilt bots for accelerated processes
•  Speed your transition to SAP S/4HANA with preconfigured content and predefined bots
•  Use the APIs and metadata used behind the operation of bots
•  Manage every aspect of your bots
Register to the form on this page for more info!