Ready, set, buy... Now buying is a snap!
Procurement Transformation with SAP® Ariba® Snap
---
SAP® Ariba® Snap offers source-to-settle solutions that are preconfigured with best practices, targeted for midsize companies, and designed to achieve fast time to value.
Learn how SAP® Ariba® Snap program can offer selected SAP® Ariba® solutions for midsize businessesthat are packaged and priced to fit your business and designed to scale as your business grows.
With a rapid deployment of just 12 weeks, SAP® Ariba® Snap is preconfigured with spend categories, is backed by decades of best practices, and delivers a consumer-simple buying site that connects to millions of suppliers.
Overview
Watch this webinar below and learn how you can improve cash flow, control & compliance without complexity with SAP®  Ariba®  Snap!
---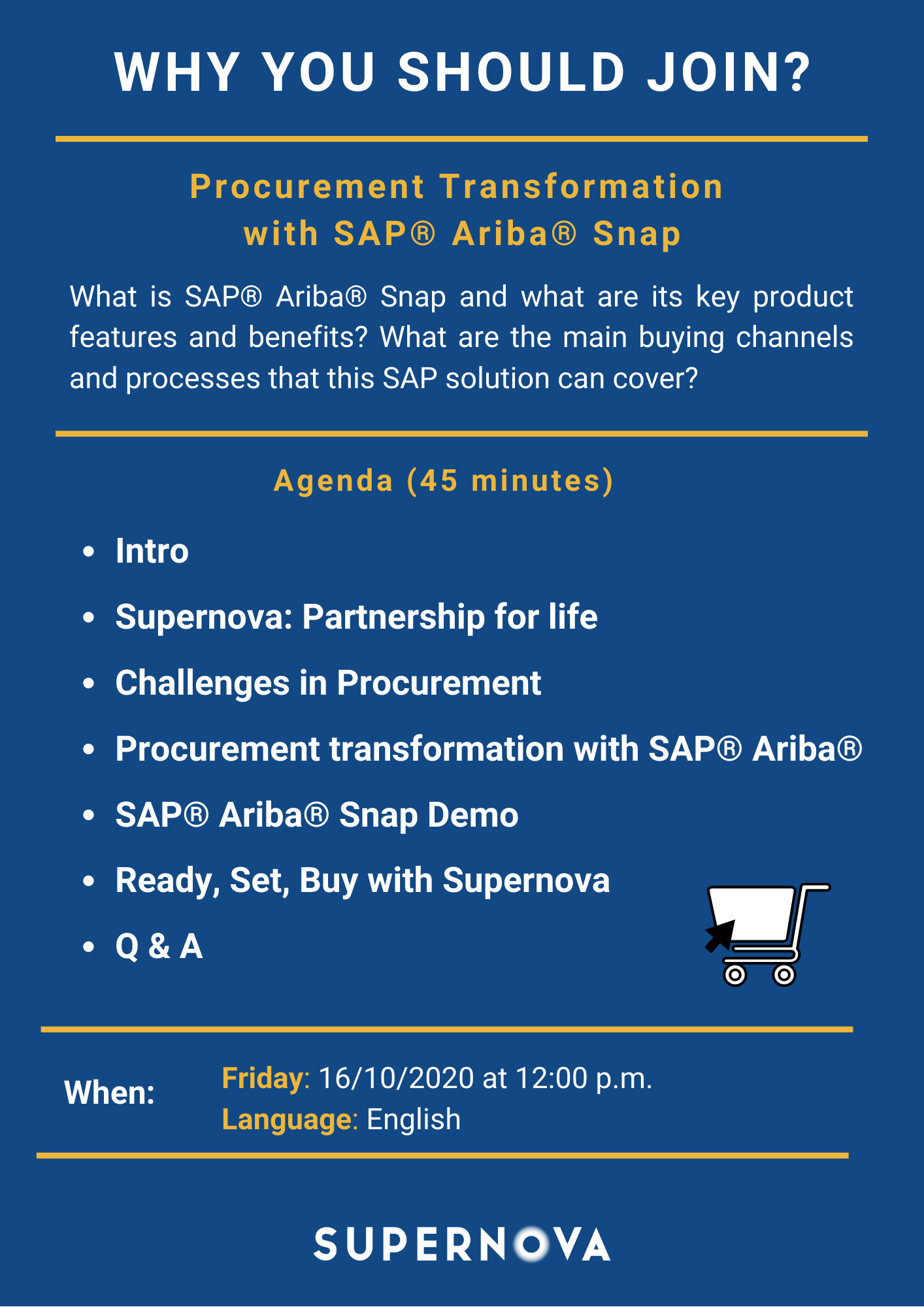 Guest Speaker: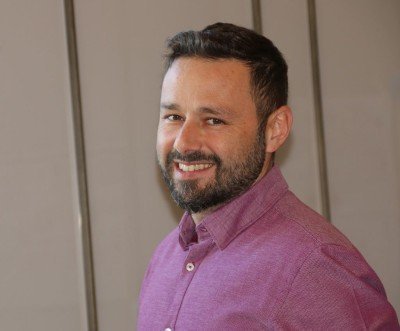 George Michalos
Presales Specialist I Digital Supply Chain I Manufacturing
SAP Hellas Cyprus & Malta
Short bio:
George is a SAP Presales Specialist for Digital Supply Chain solutions, with more than 10 years hands on experience in many SAP implementation ECC and S/4HANA Projects.
He is an Electrical Engineer with deep understanding of Business Processes for many industries throughout the Supply Chain. Widely experienced in many SAP modules such as Production Planning, Quality Management, Plant Maintenance, Material Management and Project System, but also in Solution Manager functionalities. His SAP experience includes all SAP Project phases, from pre-sales to operate, but also Project Management and Project Monitoring Tasks.