Your business is unique. How you can facilitate your team while maintaining your customer satisfaction?
If your company has grown and the low-powered software you use for accounting applications no longer meets your needs, or if using multiple systems has started to cause you problems, it's time to find out how SAP® Business One can do things more easily.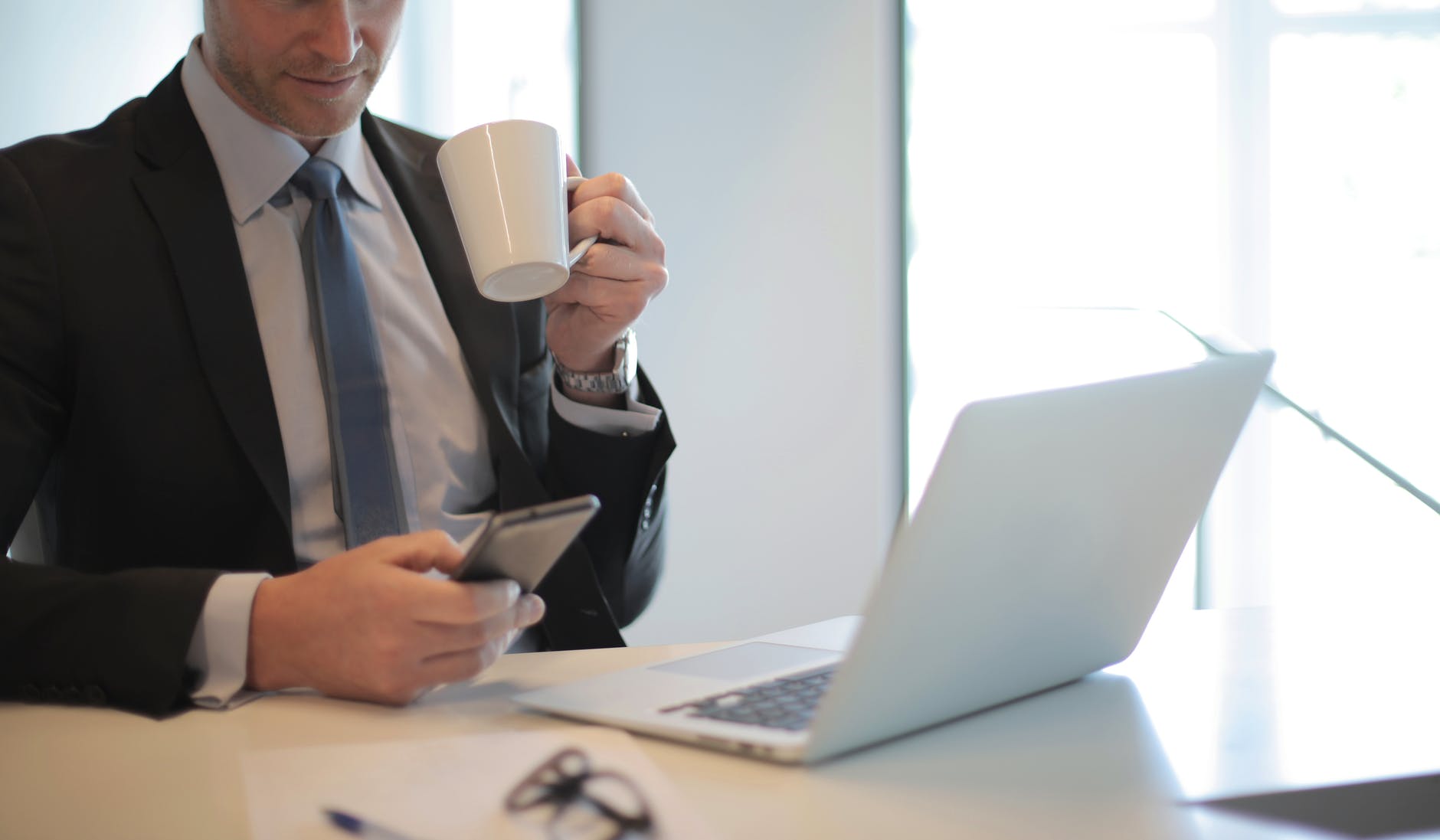 Important Facts:
Every day over 65,000 customers rely on SAP® Business One to support and manage every aspect of their businesses and keep their customers satisfied.
Everything you need to manage your business in a single, easy-to-use solution, combining applications of: financial management, sales, customer relationship management (CRM), analytics, inventory management, and much more.
Built-in analytics and reporting make it possible to make decisions fast, with access to the most accurate and up-to-the-minute information.
---
---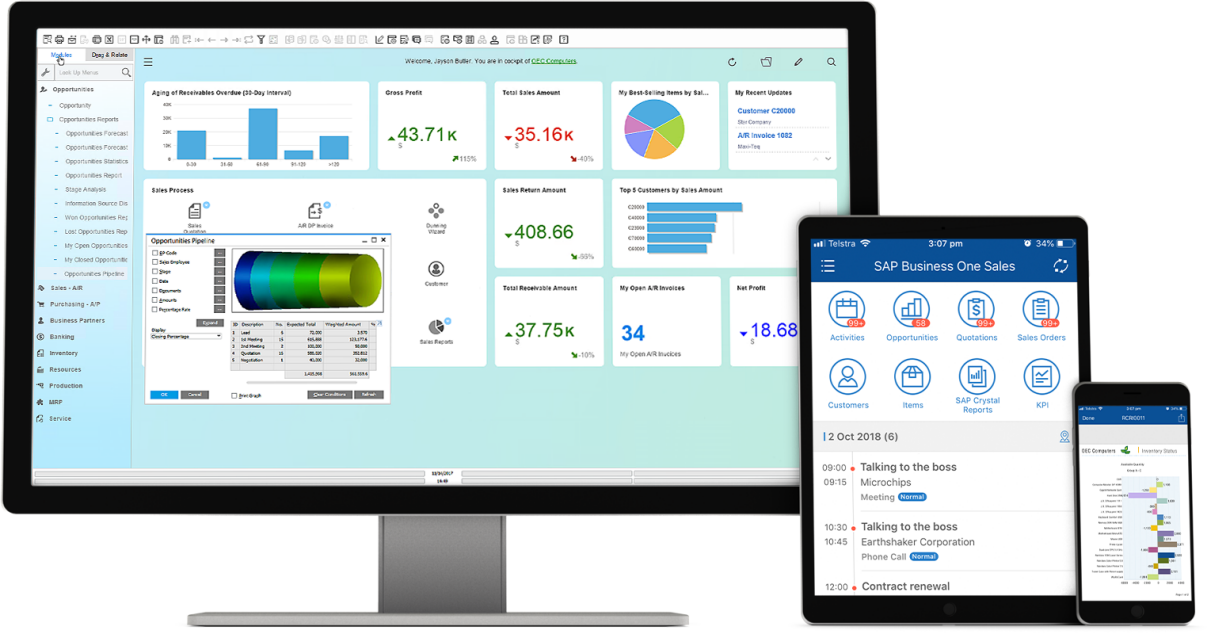 Benefits
Easy to set up and can be deployed in 2-4 weeks
Ideal for businesses with up to 250 employees
65.000+ customers including 7.000+ subsidiaries of large enterprises
More than 1 million users
Used by customers in 170+ countries in 28 languages
Localized for 50 countries
10.800+ companies run SAP Business One in memory on SAP® HANA
More than 500 industry-specific add-on solutions built by partners
---
---
[Greek Text Follows]
Η επιχείρησή σας είναι ξεχωριστή. Ανακαλύψτε πώς μπορείτε να διευκολύνετε τα άτομα του οργανισμού σας, διατηρώντας ταυτόχρονα υψηλή την ικανοποίηση των πελατών σας.
Αν η εταιρεία σας έχει αναπτυχθεί και το low-powered software που χρησιμοποιείτε για τις λογιστικές εφαρμογές δεν ανταποκρίνεται πλέον στις ανάγκες σας, ή αν η χρήση πολλαπλών συστημάτων έχει αρχίσει να σας δημιουργεί προβλήματα, ήρθε η ώρα να ανακαλύψετε πώς μπορεί το SAP® Business One να κάνει τις διαδικασίες πολύ πιο εύκολες.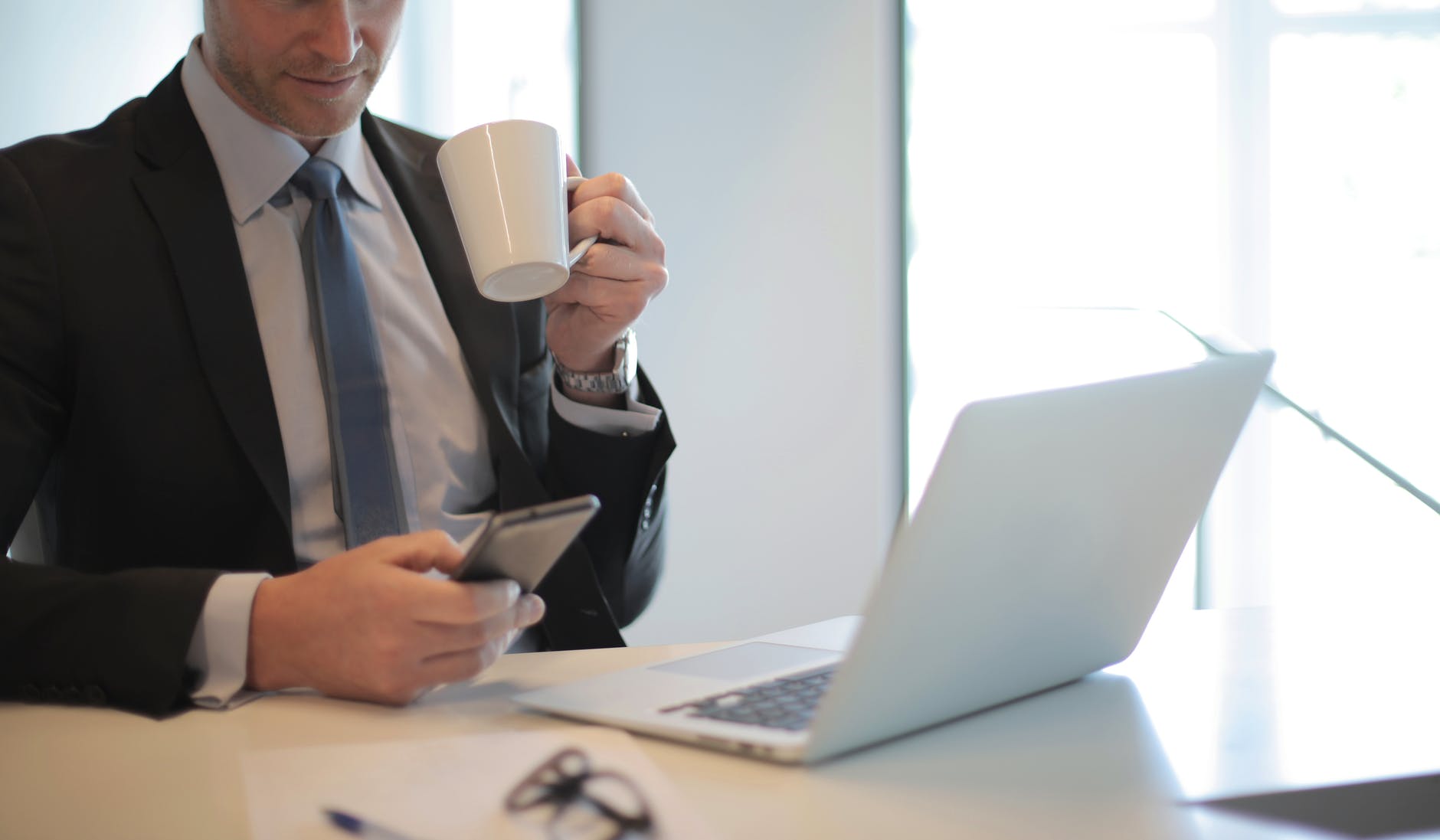 Σημαντικά στοιχεία
Περισσότεροι από 65.000 πελάτες βασίζονται κάθε μέρα στο SAP® Business One για να υποστηρίζουν και να διαχειρίζονται κάθε πτυχή της επιχείρισής τους και να διατηρούν ικανοποιημένους τους πελάτες τους.
Όλα όσα χρειάζεστε για τον έλεγχο της ομαλής λειτουργίας της επιχείρησής σας, βρίσκεται σε μια μοναδική, εύχρηστη λύση, συνδυάζοντας εφαρμογές όπως: Οικονομική Διαχείριση, Πωλήσεις, Συστήματα Διαχείρισης Πελατειακών Σχέσεων (CRM), Αναλυτικά στοιχεία, Διαχείριση αποθεμάτων κ.ά.
Οι ενσωματωμένες αναλύσεις (Built-in analytics) και αναφορές (reporting) καθιστούν δυνατή τη γρήγορη λήψη αποφάσεων, με πρόσβαση στις πιο ακριβείς και ενημερωμένες πληροφορίες.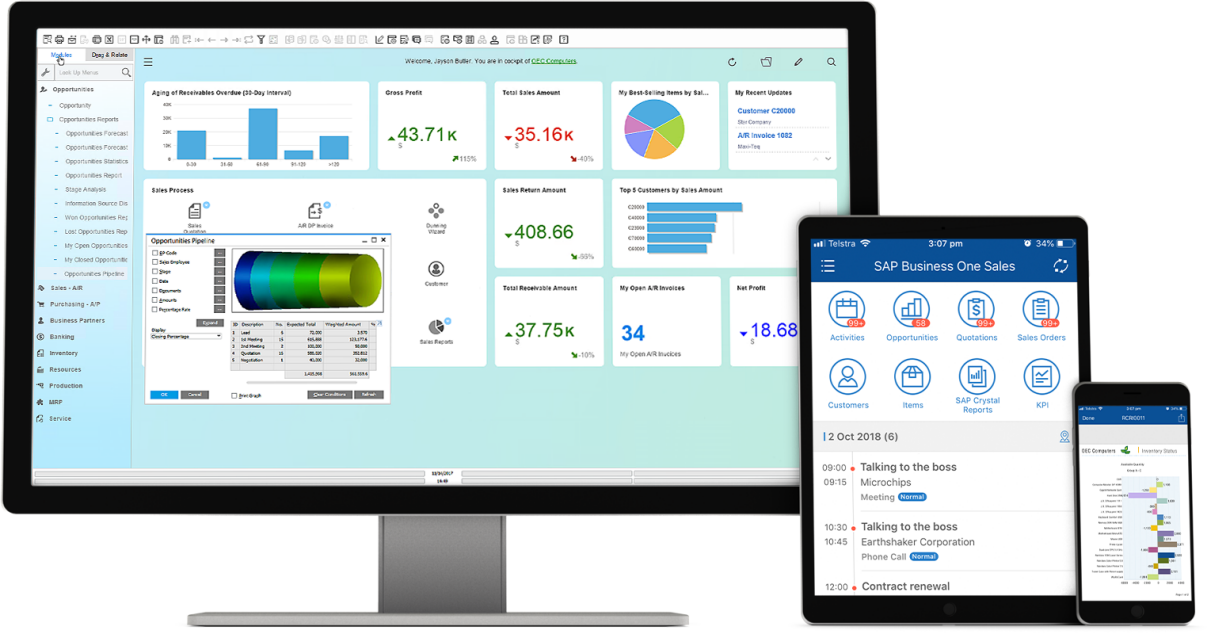 Πλεονεκτήματα
Εύκολο στην εγκατάσταση και με εφικτή υλοποίηση σε 2-4 εβδομάδες
Ιδανικό για επιχειρήσεις με έως και 250 υπαλλήλους
65.000+ πελάτες, 7.000+ θυγατρικές μεγάλων επιχειρήσεων
Περισσότεροι από 1 εκατομμύριο χρήστες
Χρησιμοποιείται σε 170+ χώρες (28 γλώσσες)
Προσαρμοσμένο στις τοπικές λογιστικές ρυθμίσεις σε 50 χώρες
10.800+ εταιρείες χρησιμοποιούν το SAP® Business One σε SAP® HANA περιβάλλον
Περισσότερα από 500 add-on solutions για την κάλυψη συγκεκριμένων αναγκών διαφόρων επιχειρήσεων
---
Θέλετε να μάθετε περισσότερα; 
Επικοινωνήστε σήμερα μαζί μας για μια εξατομικευμένη εκτίμηση για την επιχείρησή σας.
---