Monday, June 22, 2020
MAS Supermarkets has chosen Supernova Consulting, an authorized SAP Gold partner, to enter the new digital age with SAP® Business One ERP solution. By integrating their existing systems with SAP® Business One, MAS Supermarkets have optimized their financial and supply chain operations and make the most of the real-time data analytics.
With years of experience, Supernova Consulting has provided a series of specialized business process design and implementation consulting services on the Financial and Supply Chain processes of MAS Supermarkets.
SAP® Business One software has transformed the way the company prepares and presents its important and critical management reports. The speed with which the corporate data is collected and analysed, helps to compile direct and accurate reports that can be used for the company's long-term effective strategic planning. Regardless the volume of data, direct and reliable information is provided on the operational functions and operating costs. These actions were aiming to improve the operation of the business and provide a better customer service.
The project was completed on January 1st, 2020, after a quick and successful implementation. Supernova Consulting utilized best practices and its extensive experience in retail and distribution, delivering with success the project within the agreed deadlines.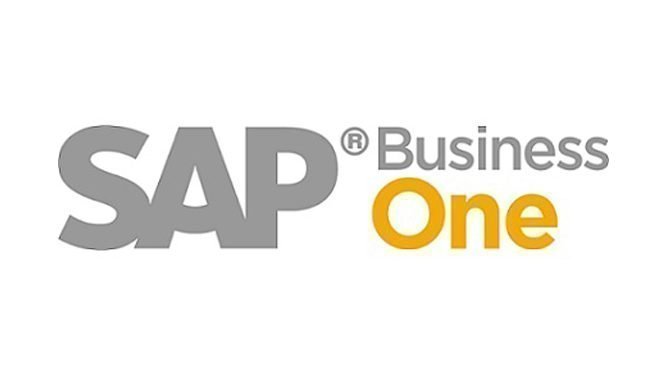 According to Loukas Zouridis, General Manager of MAS Supermarkets, "Choosing SAP® Business One solution was one of the best choices we have made last year. We had an excellent and professional collaboration with Supernova Consulting, which not only met our business requirements, but also delivered the project within the specific timeframe. Our supermarket's units can now work more productively, make quick decisions and have available reliable data for analysis. SAP® Business One solution has now become our greatest business software tool."
 
Kyriacos Stylianides, Managing Director of Supernova Consulting, said: "With SAP® Business One, the leading platform for small and medium-sized enterprises, we can offer both powerful and flexible business solutions, which can be implemented in a short period of time and support the operation and development of important companies in Cyprus, like MAS Supermarkets. We are honoured that our company was chosen as a trusted advisor for this project. We look forward to expanding our ongoing partnership with MAS Supermarkets in the future with more SAP solutions, which will provide added value and will assist in achieving not only financial goals, but an improved customer satisfaction and experience."
---
Greek Text Follows:
---
Tα MAS Supermarkets επέλεξαν τη Supernova Consulting, ως εξουσιοδοτημένο SAP συνεργάτη, για να εισέλθουν στη νέα ψηφιακή εποχή, επιλέγοντας τη λύση SAP® Business One ERP. Με την ενοποίηση των συστημάτων τους μέσω της λύσης της SAP, τα MAS Supermarkets βελτιστοποιούν τις διαδικασίες λειτουργίας τους και αξιοποιούν στο μέγιστο τις δυνατότητες ανάλυσης για τη λήψη στρατηγικών αποφάσεων σε πραγματικό χρόνο.
Μέσω της ολοκληρωμένης λύσης SAP® Business One ERP, αξιοποιήθηκαν τα οφέλη των εφαρμογών που διαθέτει. Με αυτό τον τρόπο έγινε δυνατή η υλοποίηση ενός ενιαίου συστήματος διεκπεραίωσης συναλλαγών και αναλύσεων, μέσω ενός γρήγορου και εύχρηστου τρόπου έρευνας δεδομένων, με τη χρήση έτοιμων προτύπων εκθέσεων και αναφορών.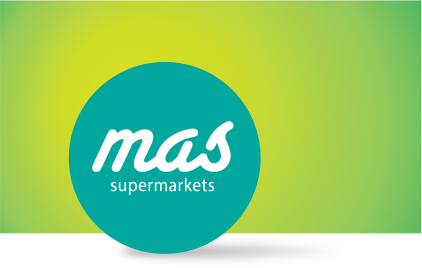 Εκμεταλλευόμενη την πολυετή εμπειρία της, η Supernova Consulting παρείχε μια σειρά από εξειδικευμένες συμβουλευτικές υπηρεσίες σχεδιασμού και υλοποίησης της εφοδιαστικής αλυσίδας (Supply Chain) μεταξύ του κέντρου διανομής με τις υπόλοιπες υπεραγορές.
Το λογισμικό SAP® Business One, έχει αλλάξει τα δεδομένα στον τρόπο προετοιμασίας και παρουσίασης σημαντικών και κρίσιμων αναφορών οικονομικής διαχείρισης (Financial Accounting) της εταιρείας. Η ταχύτητα με την οποία συγκεντρώνονται και αναλύονται τα εταιρικά δεδομένα, βοηθούν στη σύνταξη άμεσων αναφορών για έγκυρη λήψη αποφάσεων που μπορούν να χρησιμοποιηθούν για τον αποτελεσματικό στρατηγικό σχεδιασμό της εταιρείας μακροπρόθεσμα. Ανεξαρτήτως του μεγάλου όγκου δεδομένων, παρέχονται άμεσες κι αξιόπιστες πληροφορίες σχετικά με τις επιχειρησιακές λειτουργίες, και τα λειτουργικά κόστη, με κύριο στόχο την εύρυθμη λειτουργία της επιχείρησης και την καλύτερη εξυπηρέτηση του πελάτη.
Η λειτουργία του έργου εκκίνησε επίσημα την 1η Ιανουαρίου 2020, αφού προηγήθηκε μια γρήγορη και επιτυχημένη εγκατάσταση. Με γνώμονα τα στενά περιθώρια υλοποίησης, η Supernova Consulting χρησιμοποίησε τις βέλτιστες πρακτικές (best practises) και την εμπειρία στον χώρο του λιανικού εμπορίου και διανομής, παραδίδοντας το τελικό έργο με επιτυχία μέσα στα συμφωνημένα χρονοδιαγράμματα.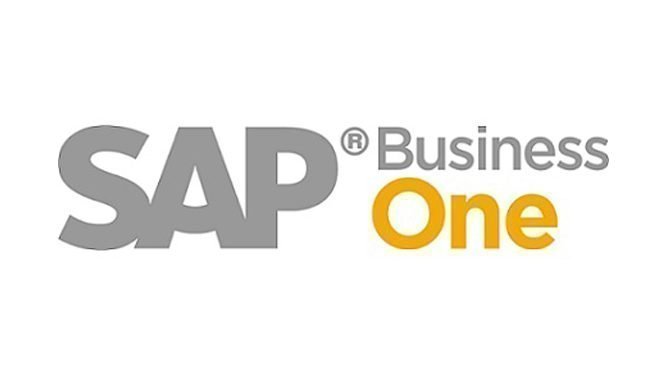 Σύμφωνα με τον Λούκα Ζουρίδη, Γενικό Διευθυντή των MAS Supermarkets, «η επιλογή της λύσης SAP Business One ήταν ενδεχομένως, μία από τις καλύτερες επιλογές που κάναμε την περασμένη χρονιά. Είχαμε μία εξαιρετική επαγγελματική συνεργασία με τη Supernova Consulting, που όχι μόνο ικανοποίησε πλήρως τις απαιτήσεις μας, αλλά και παρέδωσε το  έργο στα ορισμένα χρονοδιαγράμματα που είχαν τεθεί. Όλα τα τμήματα των υπεραγορών μας δουλεύουν πολύ πιο παραγωγικά, παίρνοντας γρήγορες αποφάσεις και έχοντας διαθέσιμα στοιχεία για ανάλυση. Η λύση SAP Business One έχει γίνει πλέον το δεξί μας χέρι.»
Ο Κυριάκος Στυλιανίδης, Διευθύνων Σύμβουλος της Supernova Consulting δήλωσε: «Με την κορυφαία πλατφόρμα SAP Business One για μικρομεσαίες επιχειρήσεις, μπορούμε να προσφέρουμε ισχυρές αλλά και ευέλικτες επιχειρησιακές λύσεις, που μπορούν να υλοποιηθούν σε σύντομο χρονικό διάστημα, υποστηρίζοντας έτσι τη λειτουργία και ανάπτυξη σημαντικών εταιρειών της Κύπρου, όπως τα MAS Supermarkets. Νιώθουμε ιδιαίτερη τιμή που έγινε η  επιλογή της εταιρείας μας ως υλοποιητής του έργου, αλλά κυρίως ως έμπιστος συνεργάτης και σύμβουλος. Ευχόμαστε για την επέκταση της άψογης συνεργασίας μας και στο μέλλον με άλλες λύσεις της SAP, που θα προσδώσουν περισσότερη αξία και θα βοηθήσουν τόσο την επίτευξη οικονομικών στόχων, όσο και την περαιτέρω ικανοποίηση των πελατών που εμπιστεύονται τα MAS Supermarkets.»