SAP Cloud for Customer (C4C) Release 20.08 rolled out by SAP on August 2020, and bring numerous improvements and new features for the SAP Sales & Service Cloud CRM.
Check some useful enhancements of the new release below: 
What's new on Platform level? 
PLATFORM & INTEGRATION
SAFIRA NEW THEME
The new theme "Safira" is now available as beta version. The modern look and feel provide different color patterns improving the navigation through the system.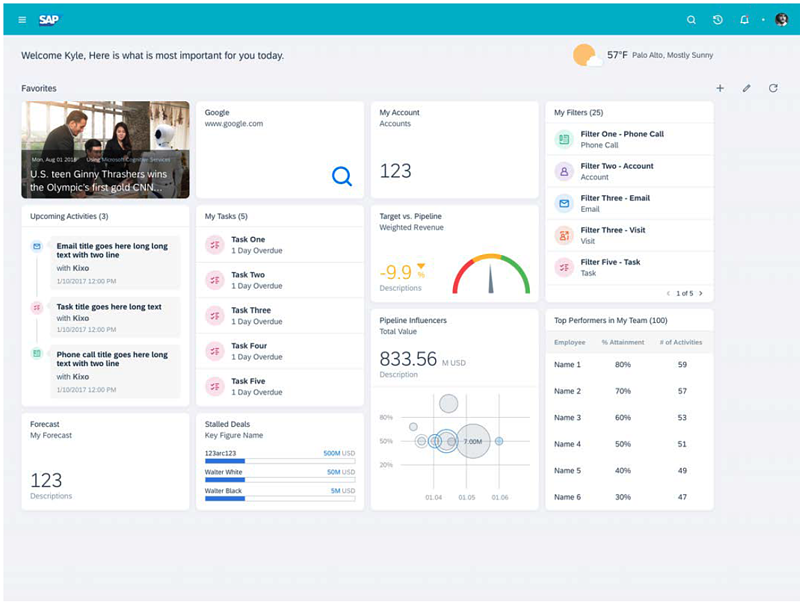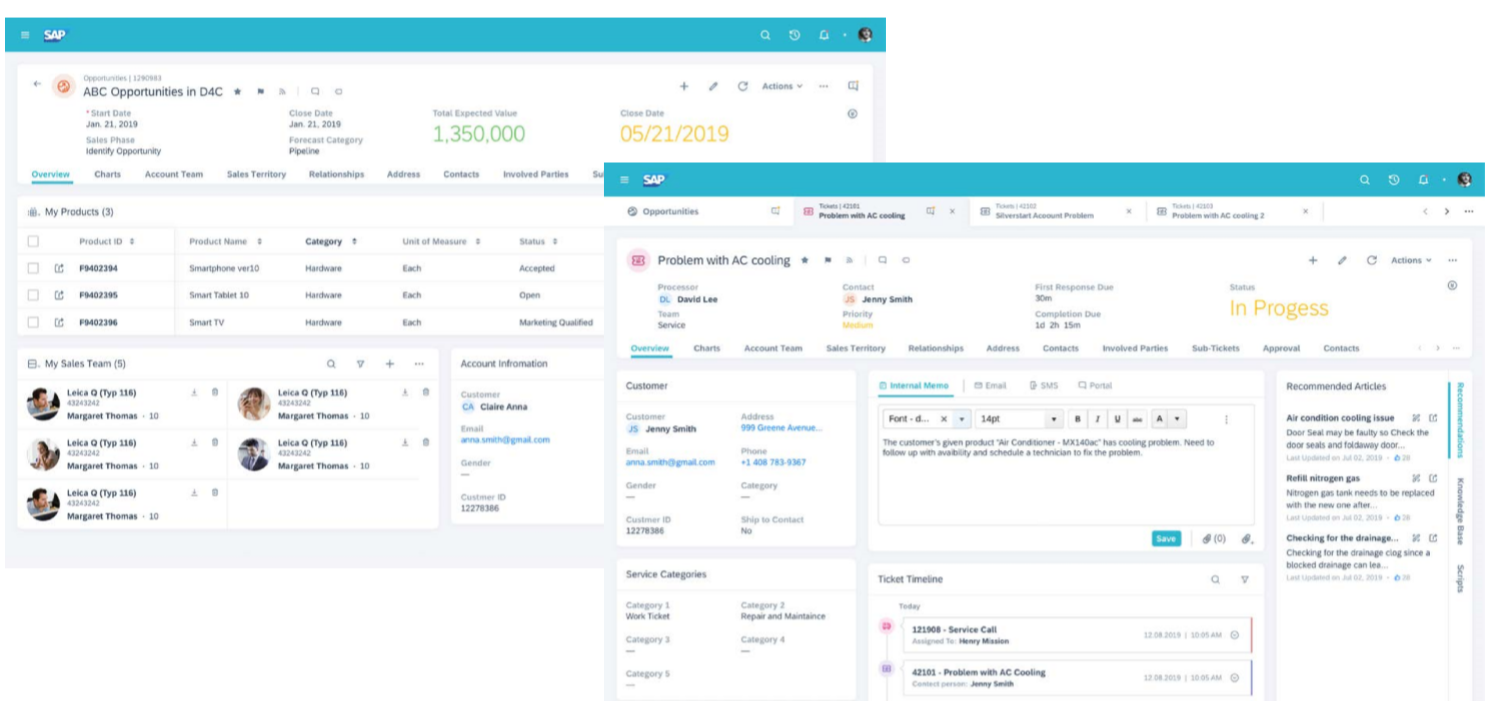 QUICK LINKS ON HOMEPAGE
Users can now use the "Quick Links" tiles to launch frequently used functions with just one click.
---
---
MESSAGE CARD TILE ON HOMEPAGE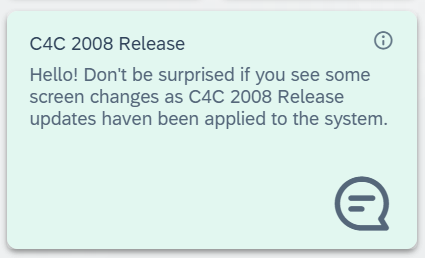 With SAP C4C 2008 release, it's now possible to add a message card on the homepage. This is a good alternative for Broadcast messages that you can publish for business users when they logon to SAP C4C.
MOBILE & OFFLINE
The SAP Cloud for Customer Extended mobile app allows you now to take multiple pictures at one time and upload them to the app on iOS/Android/Windows devices.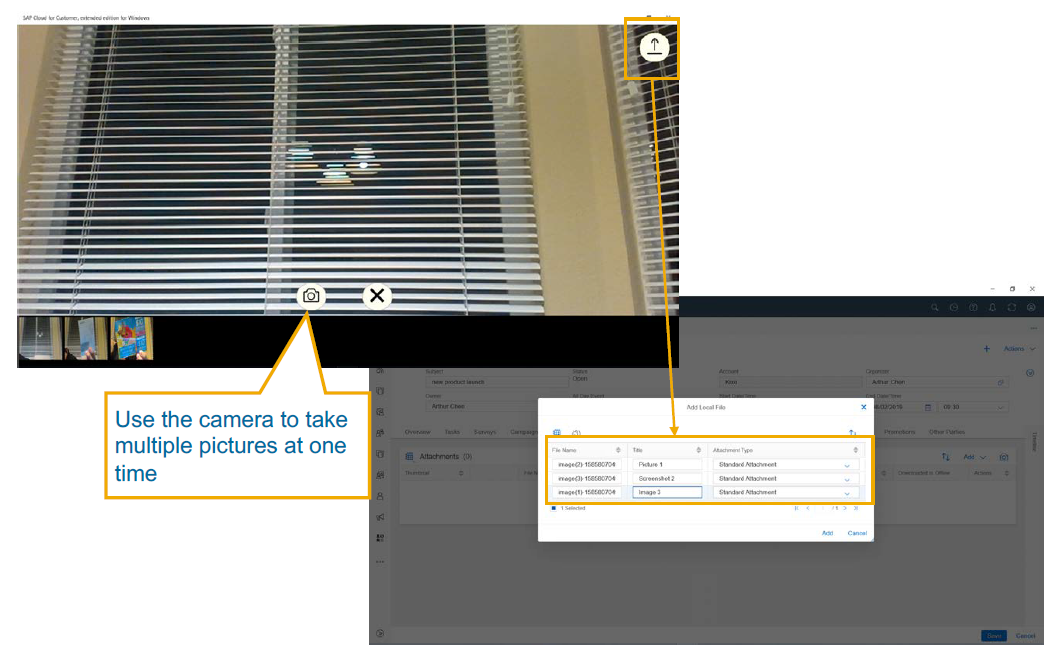 The SAP Sales Cloud native app offers now the option to create activities directly in the calendar. Users can also customize the characteristics of fields (mandatory, read only, etc.).
COMPANY SETTING UPDATE
The new smartphone layout is now enabled by default. A new company setting "Disable New UI for Smartphone Extended App" is introduced to help customers for change management.
In addition, Header Details on top will be default behavior and a new company setting Disable Header Information from Top is introduced. 
Furthermore, the action menu will be on top by default. New company setting Disable the Actions Menu from Top is introduced.
BUSINESS PARTNERS
CLICKABLE PHONE NUMBERS
Phone fields that support "Click-to-Call" have been provided as a replacement for phone fields which did not support this capability. This enhancement offers a consistent user experience with phone fields and one-click calling.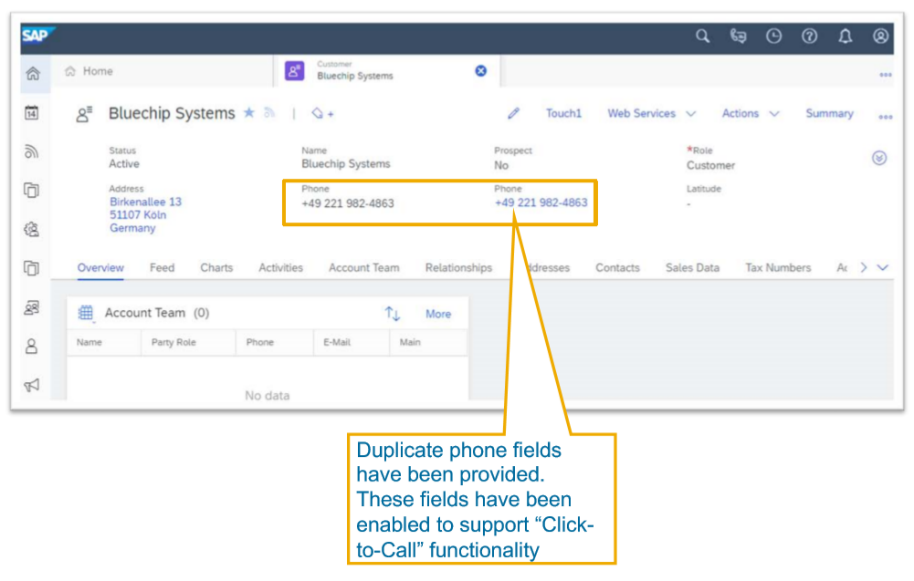 LINKEDIN SALES NAVIGATOR API UPDATE
LinkedIn has updated their API (Display Services version from 2.0 to 2.1. Their 2.0 version will be deprecated soon). Thus changes have been made to the LinkedIn Sales Navigator integration. 
ANALYTICS
PERSONALIZED DASHBOARD FILTERS
Users can apply multiple filters to dashboards and save them as selections. Choosing the selection from list applies the saved filters. Dashboard opens with default selection filters applied which avoids redundant effort of re-creating new selections once the users want to view the dashboard.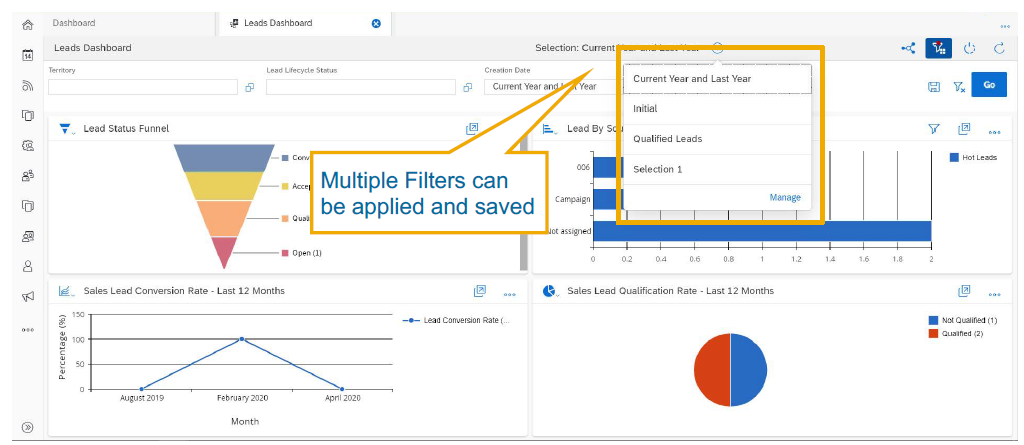 REPORT TILES ON HOME PAGE
User can add report tiles on homepage which provide same view as report. Key information can be made visible on home page avoiding user to navigate to the report for short viewing.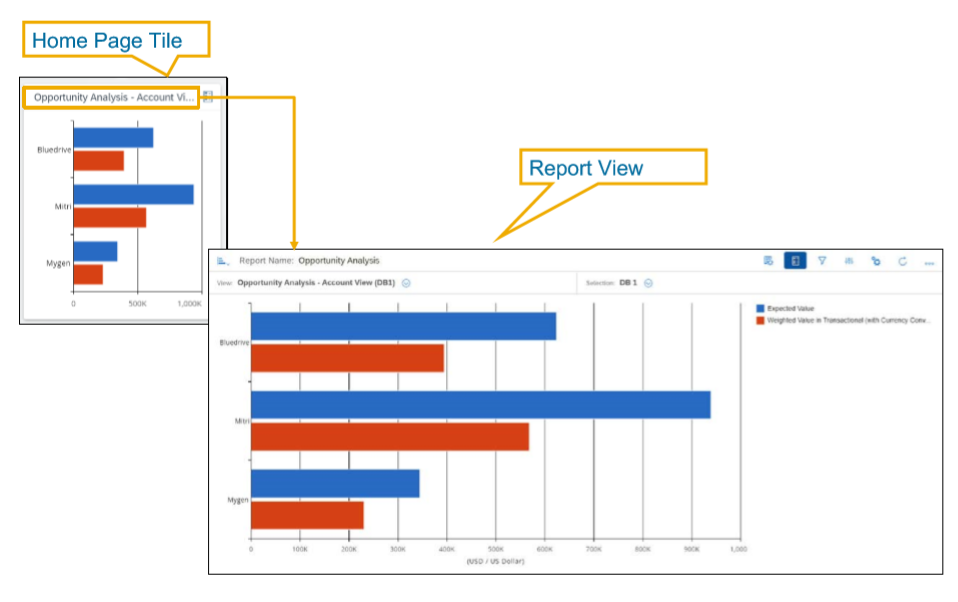 ENHACEMENTS IN SEND EMAIL FEATURE
Improved user experience and time saving for sharing reports via email.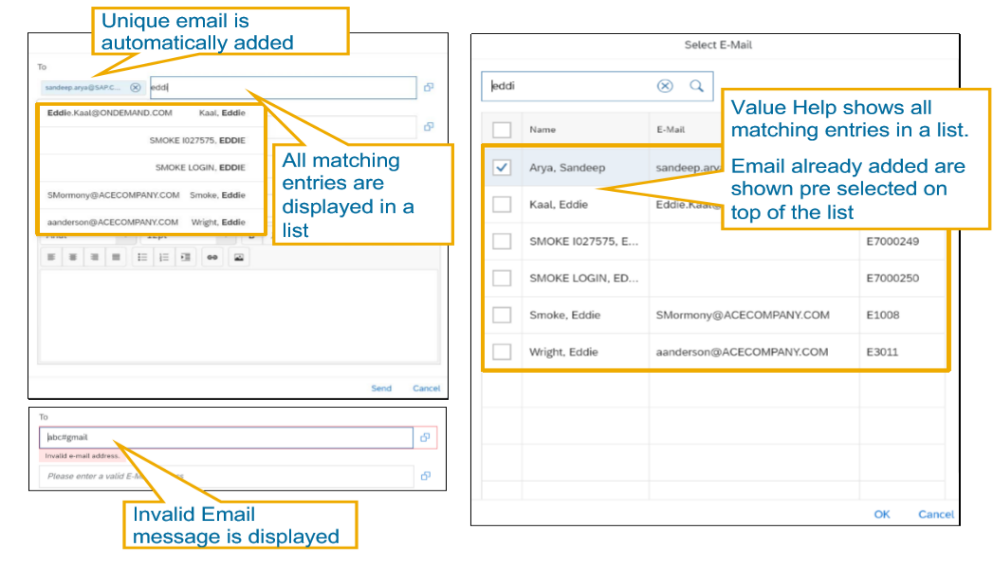 ---
What's new in Sales module
LEAD MANAGEMENT 
LINK OPPORTUNITIES WITH LEADS
Is now possible to link Leads with Opportunities that may have been created separately or being worked upon in parallel. In addition, some UX improvements have been implemented for duplicate check.
OPPORTUNITY MANAGEMENT 
ENHANCED INTERNAL PRICING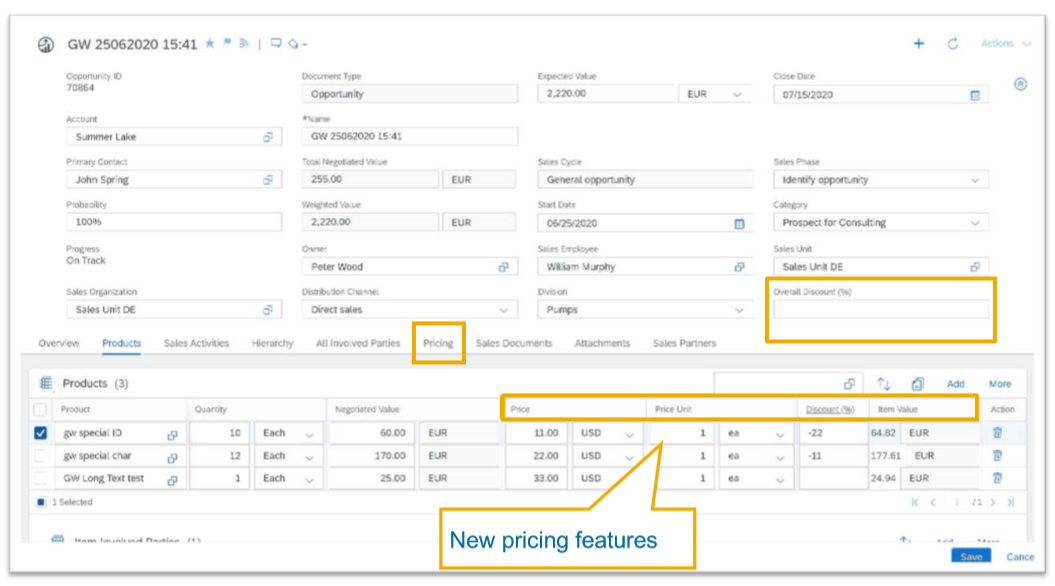 The new release offers the flexibility to the users to maintain discounts or agreed prices for products within the Opportunity. 
PARTY ROLE SALES EMPLOYEE IN OVERVIEW SCREEN
The party role "Sales Employee" is now visible in the Opportunity Overview Screen. Provides, better visibility, quick access to the sales support used.
INTELLIGENT SALES EXECUTION (ISE)
ISE PIPELINE FLOW (available as part of Enterprise License only)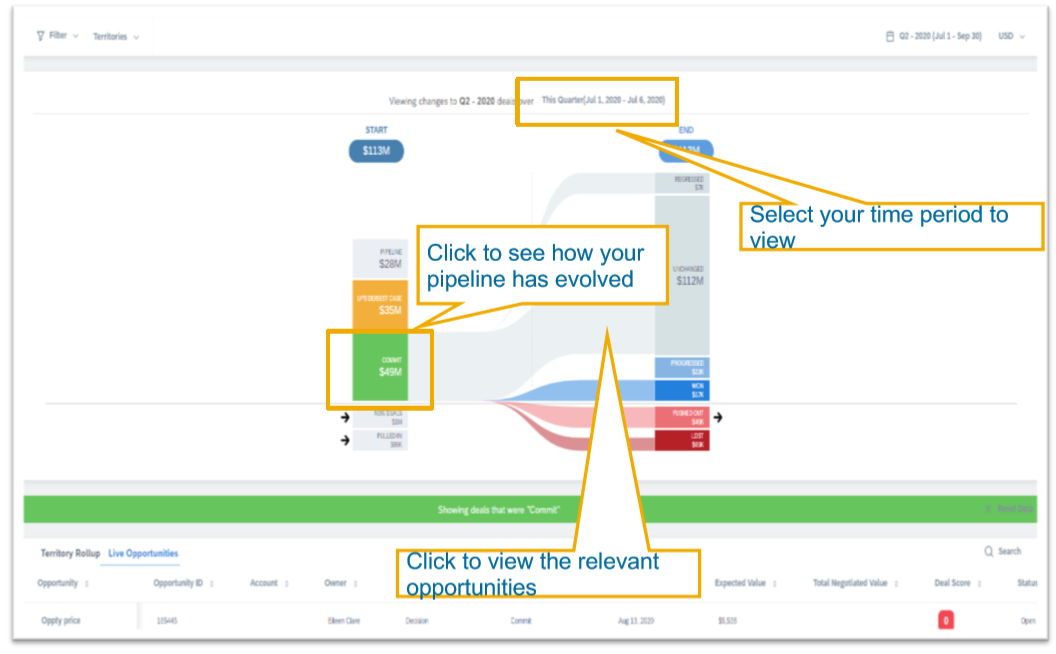 Intelligent Sales Execution offers a wide range of business benefits such as to understand why and how the total pipeline has changed, to inspect prior months and quarters and identify trends (commit success & opportunity push rates).
ISE allows sales managers to view changes to opportunities from Q1, Q2 or a particular fiscal month and then select whether they wish to review changes over the last week, month, or indeed any desired time period (including the last 24 hours).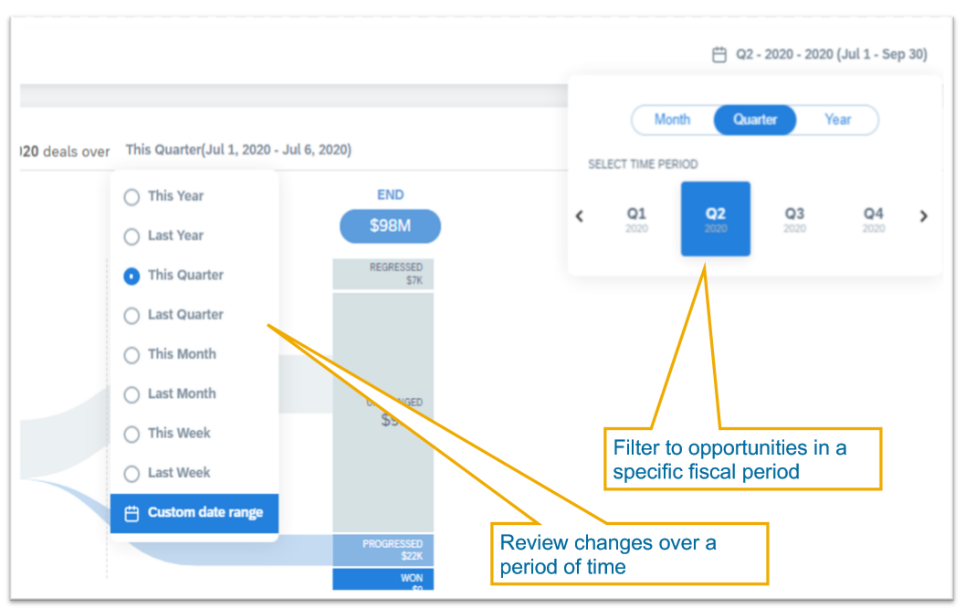 CALENDAR, VISIT & ACTIVITY MANAGEMENT
FORMATTED TEXT FOR APPOINTMENTS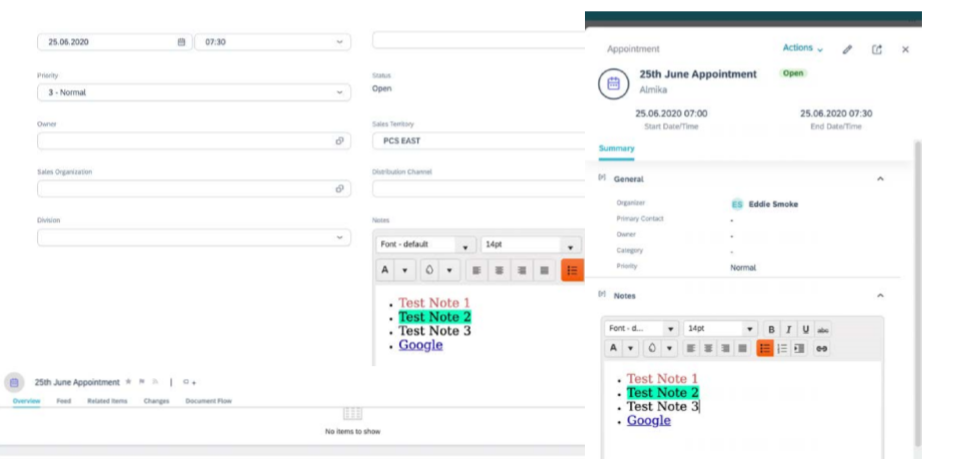 Rich Text Editor (RTE) is available in the Detailed View of Appointments. Provides the flexibility to the user in adding formatting the content of the notes.
---
What's new in Service module
TICKET MANAGEMENT
KANBAN BOARD FOR "MY TICKETS"
Definitely one of the best improvements in this new release are the new tiles on the home page. The Kanban Board for "My Tickets" it offers greater transparency and efficiency in ticket processing.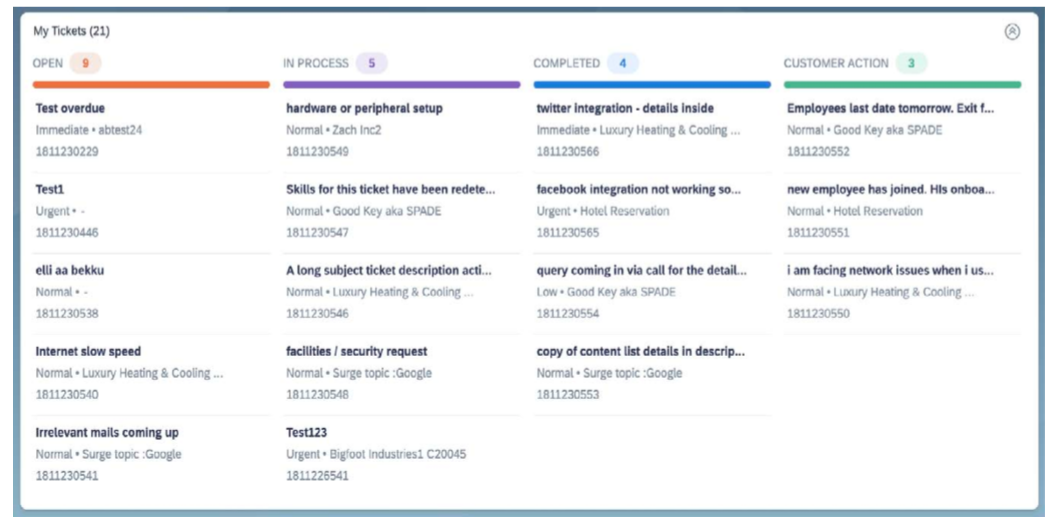 MY TEAM TICKETS TILE
The new tile gives an insight into "My Team Tickets". It presents the total number for each team member along with break up based on priority. Agents can increase their efficiency through direct query access from the homepage to predefined filters.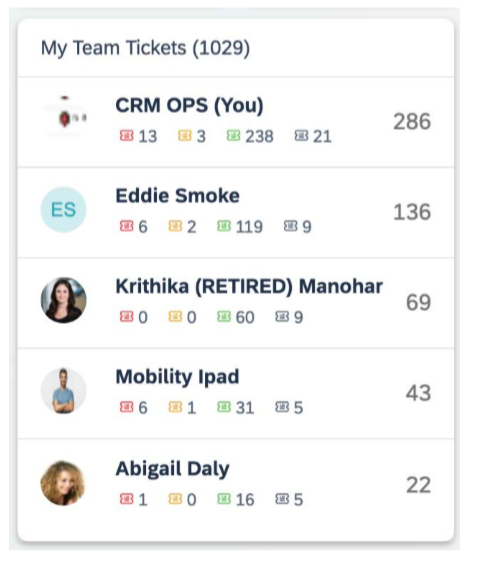 TIMELINE ON MOBILE APP
Users can now view ready only timeline communication directly in the C4C Mobile App. Provides flexibility for customer service processing of tickets and related communication.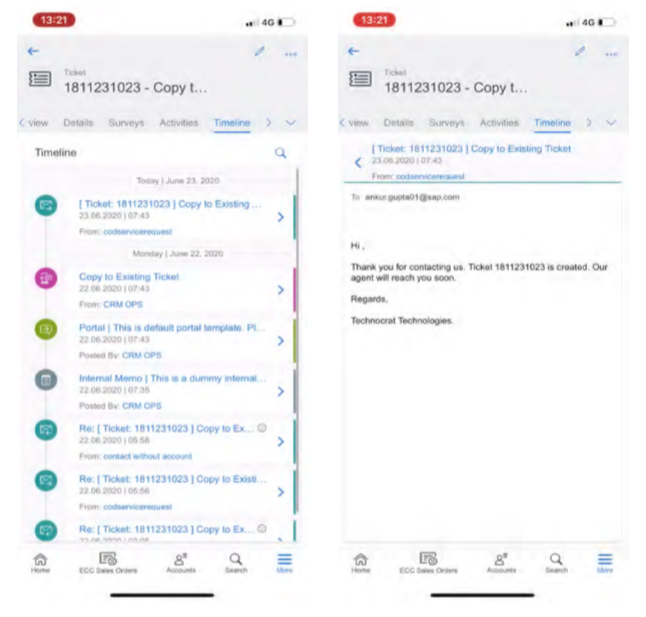 TICKET CREATION FROM OUTLOOK
Service Agents can now use the SAP Cloud for Customer Add-In for Microsoft Outlook to create tickets directly to the cloud solution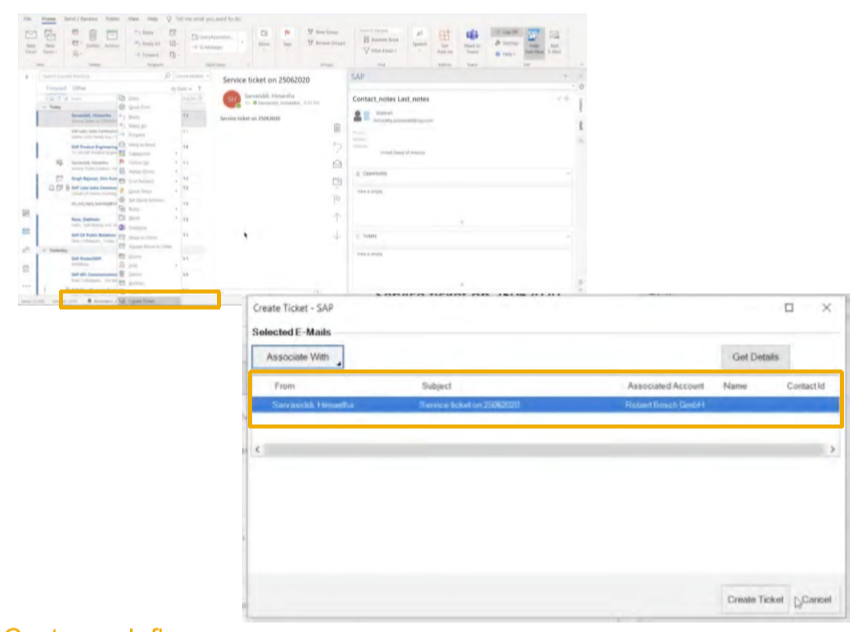 REENGINEERED ALL MY TEAM'S EMAIL QUERY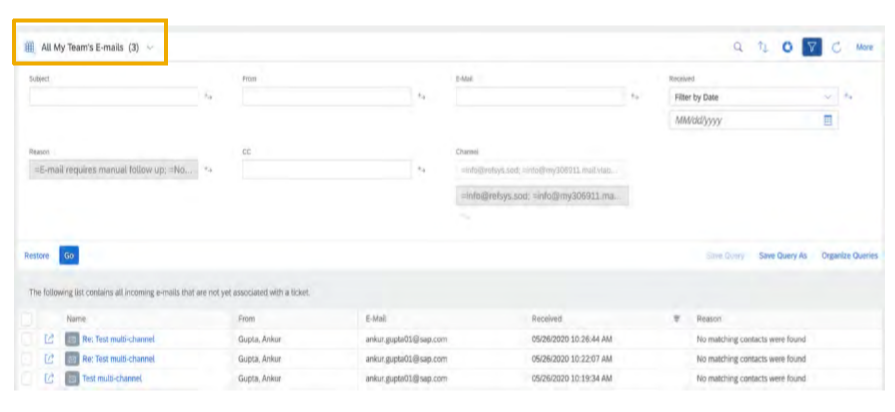 Service Agents are now able to see emails from all teams to which they are assigned. Allow dedicated agents to process unassociated emails across service teams assigned.
TICKET RESTRICTION RULE FOR SERVICE ORGANIZATIONS
You can now authorize all service-related screens based on Service Organization instead of Service Unit. All the Agents of a Service Organization can access tickets that are assigned to an employee within the organization hierarchy.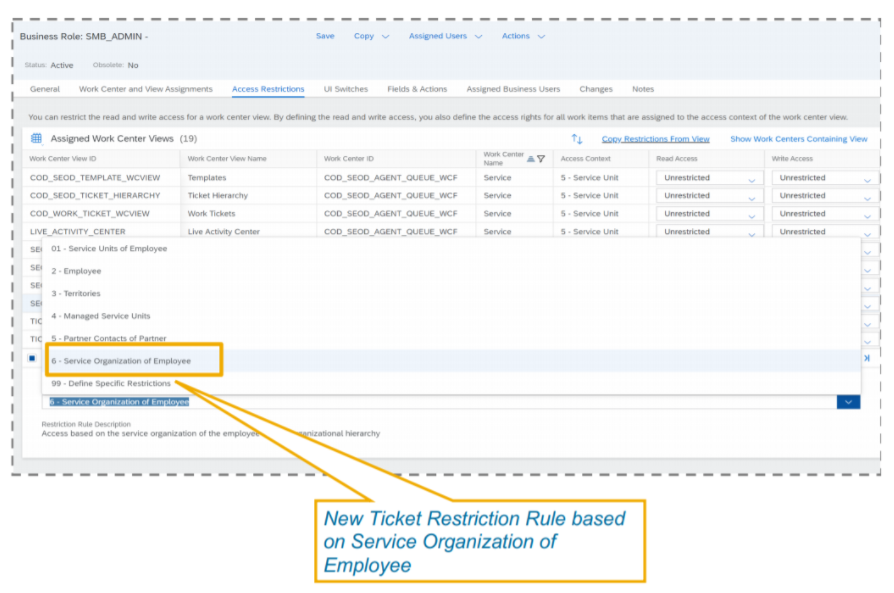 For more detail on the complete release briefing you can check out the SAP Cloud for Customer 2008 Release Briefing or the What's new in SAP Cloud for Customer table.
---
---
Check our Success Stories: