What does the SAP® SuccessFactors First Half 2020 Release include? 
You may already have checked the amazing enhancements in your Preview Environments and you will be able to enjoy them in your Production systems as well on June 5th, 2020. The new release delivers more than features and functionality.
The full list of the enhancements per module can be found here.  
---
Check some useful enhancements of the new release below: 
Performance Management
•    Business Rule-Driven Weighted Rating Based on User Roles

You can now configure business rules to define weights for steps and roles in the route map of a Performance Management form. The overall customized weighted rating is then calculated based on ratings from each role and their weights. 

•    Qualtrics Feedback from Employees After a Performance Review

You can now integrate Qualtrics into your SAP SuccessFactors system, so that employees can provide feedback after they submit a performance review at the end of a performance cycle.
Feedback opportunities are controlled through a new Qualtrics integration page in the SAP SuccessFactors Admin Center, and are associated with performance review-related templates.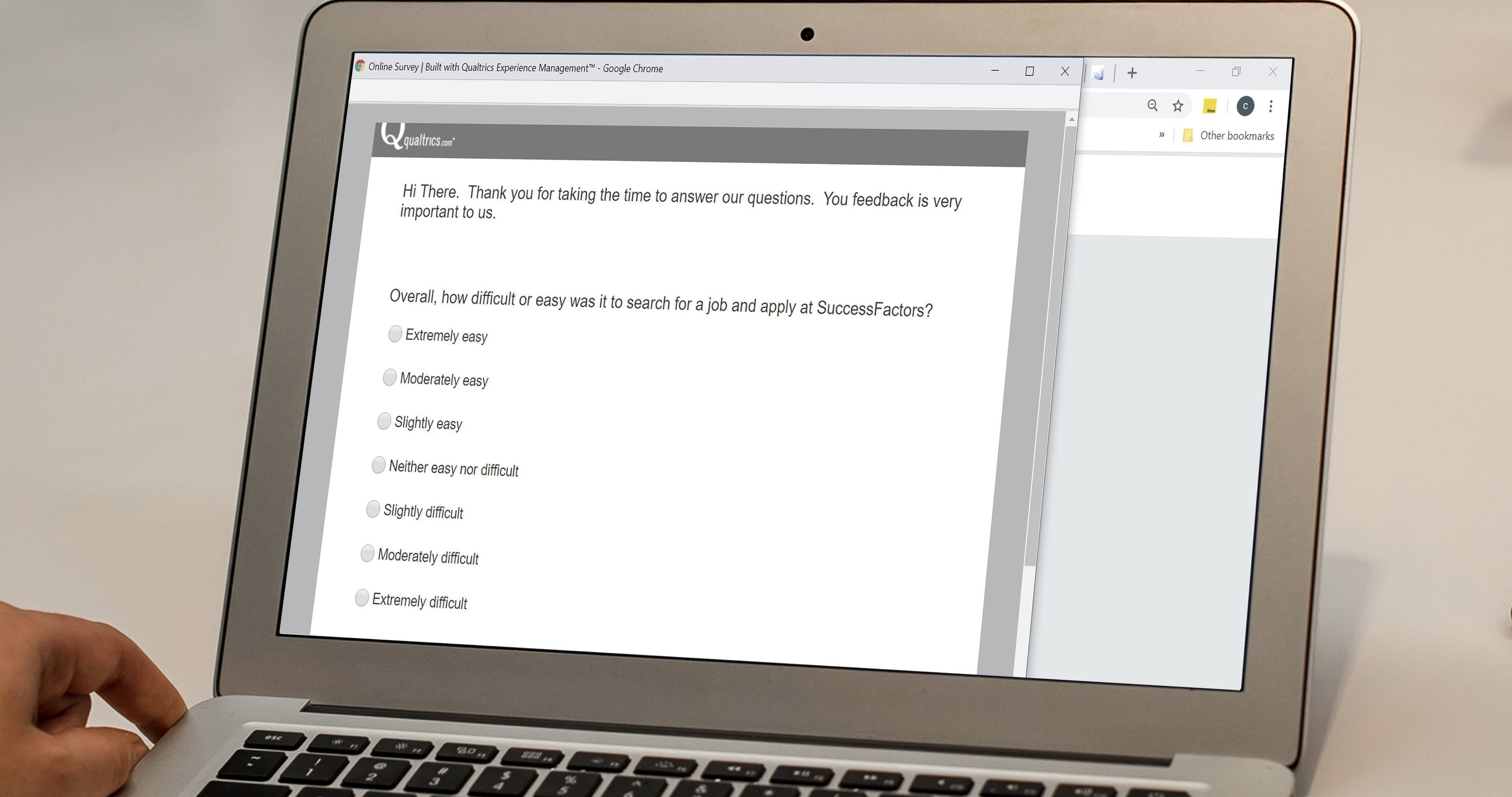 Succession & Development
•    View Nomination History for Talent Pool

Users with the proper permission can now view the nomination history of nominees for a certain talent pool. The nomination history serves as a tracing mechanism that makes the process of talent pool management more transparent.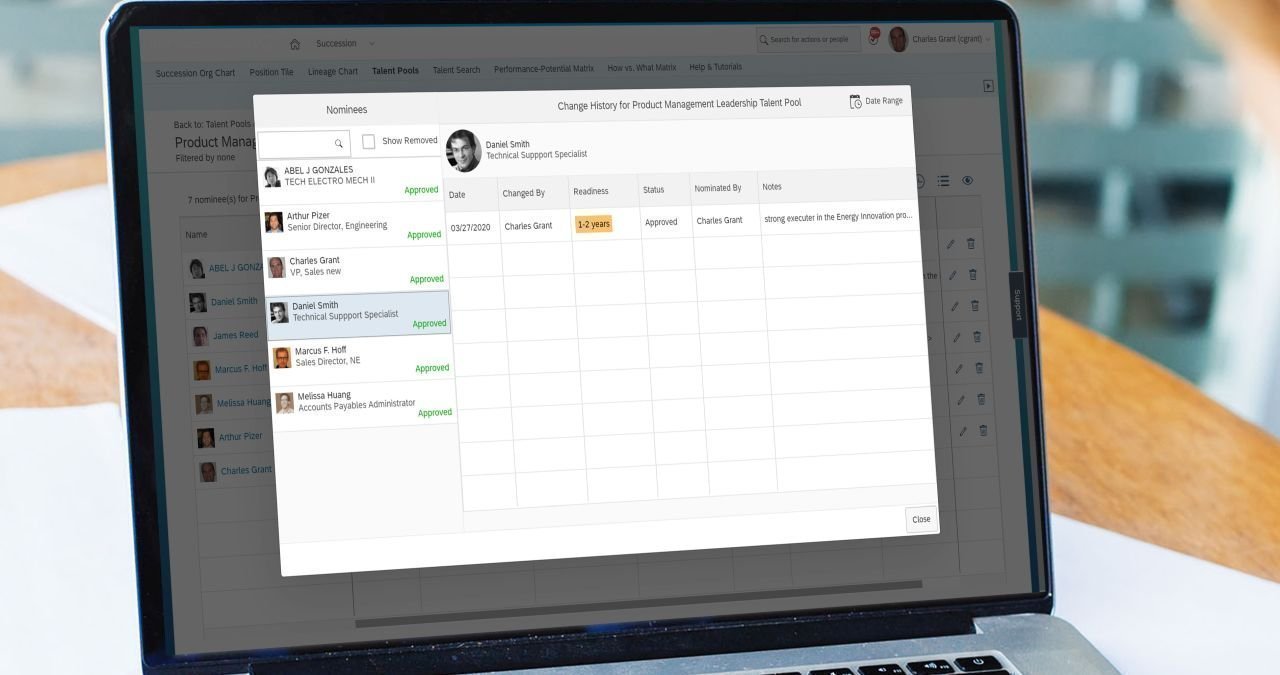 ---
Do you want to learn more about SAP SuccessFactors & how you can help your employees? Contact us!
---

 Employee Central
•    Customizable Key Details on Workflow Requests Page

The My Workflow Requests (Advanced To-do) page has been enhanced to show customized key details about workflows. Such essential information helps users make quick decisions about their workflows. Key details are a summary of critical facts about a workflow. Often a glance at these key details is enough for them to decide what they want to do with the workflows. 
•    Specify Start/End Time for Auto Delegation

The auto delegation feature has been enhanced so that users can specify a period during which they want their workflows automatically delegated to others for approval. By picking up a start time and an end time, users can now specify a period when their auto delegation remains effective.
The enhancement offers users more flexibility, by allowing them to set up auto delegation ahead of when they need it and by turning it off automatically when they don't need it.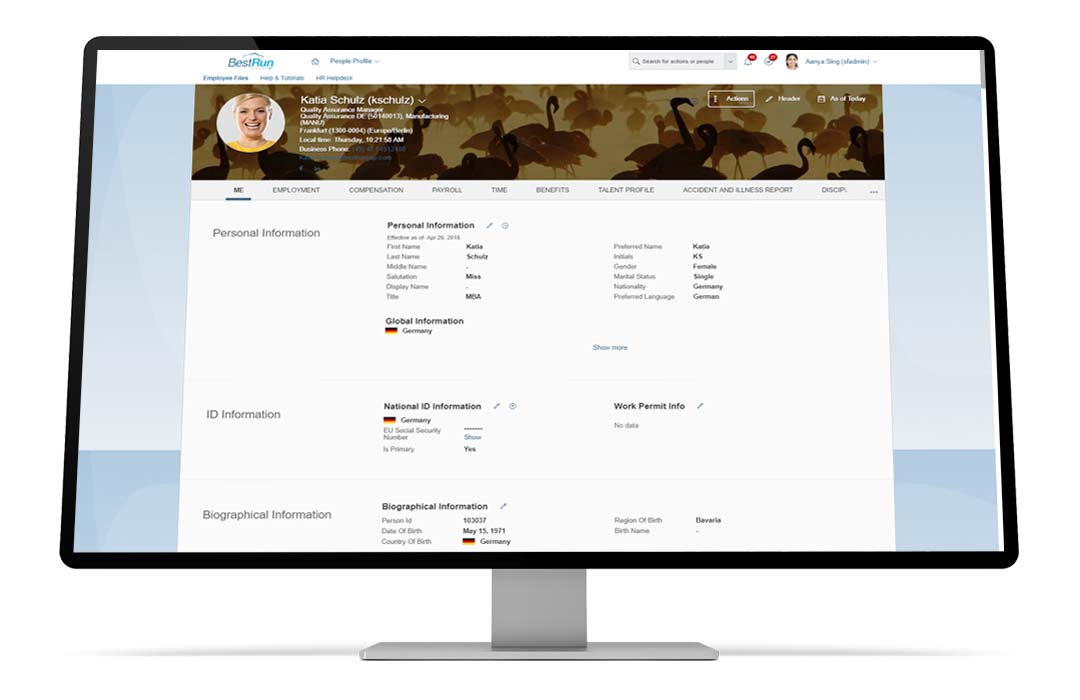 Time and Attendance
•    Enhanced Team Absence Calendar

The Team Absence Calendar now enables managers to display additional information that gives them a better overview of their direct and indirect reports' time off. 
Specifically, as a manager you can now:

1.    Search for employees outside your immediate reporting hierarchy
2.    View information for your indirect reports in addition to your direct reports
3.    Display a monthly view of the calendar in addition to the weekly view
4.    See the name of the holiday and the absence type or leave type that an employee is taking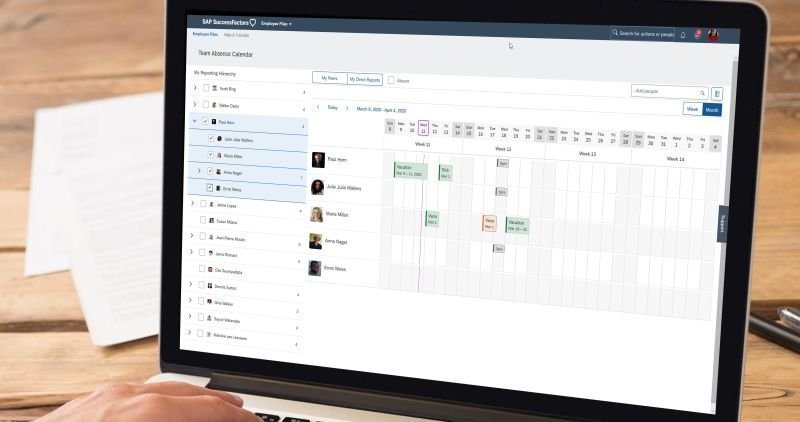 Recruiting Management
•    Mass Offer Approval

You can now create, edit, and approve job offers for multiple candidates using Mass Offer Approvals. Originators can create, edit, or cancel offer approvals, as well as create new offer approval versions for any offers in declined, completed, or cancelled status. Approvers can approve a single offer for a candidate or approve all for multiple candidates, as well as decline offers one at a time.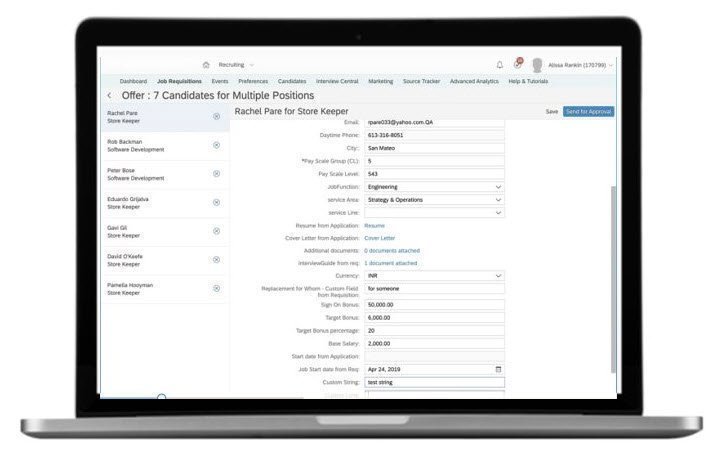 Learning Management
•    New Admin User Interface 

Learning Administration user interface has been redesigned to enhance the administrator's experience and replace Adobe Flash elements with SAP Fiori. All major browsers are ending support for Adobe Flash by the end of 2020. The technology update also allowed to create a more consistent user experience with the SAP SuccessFactors product suite.